A sparkling white smile is something that is always in demand. In fact, according to the National Consumer Survey (NHCS), 37.0 million Americans used tooth whiteners in 2020. A fresh-looking, bright smile makes you feel more confident, healthier and even more attractive, so it's no surprise that that perfect set of shining pearly whites is something we all strive for. You might be wondering what the very best way to whiten teeth is. If you are, you've come to the right place! 
Teeth whitening can be pretty straightforward, but it's best to understand the treatment options thoroughly like most things in life. While fast teeth whitening kits feel convenient, and it sure is great to get that instant gratification, working with a dentist is the best route to take for safe, lasting results. On that note, let's get started with the basics:
Why do I need teeth whitening? 
There are myriad reasons why your smile may look a little less bright than you'd hoped. From not being as diligent with your oral care as perhaps you should have been to different types of medications that can alter the color of your teeth, even the beverages you consume, like coffee, tea or soda can change the shade of your teeth. 
Ultimately, the reasons behind your teeth being less than pearly white are endless. The most important thing to keep in mind is that you shouldn't be embarrassed about the color of your teeth or any other issues with your oral health. And always remember, over time, it's normal for your teeth to change color. 
If you're not satisfied with the brightness of your smile, for whatever reason, consider having your teeth whitened safely and effectively by the experts at Carolina Oaks Dental Care of Clemson, your trusted dentist in Clemson, SC.
Why should a dentist whiten your teeth?
At-home teeth whitening kits are readily available and often sold at drugstores and supermarkets. They seem straightforward and likely promise an easy, inexpensive treatment method for effectively addressing discolored teeth. However, there are risks involved that may not be evident to a person who is not a dental professional. 
There are two significant pitfalls we see from at-home teeth whitening strips and kits: most of these over-the-counter solutions are too strong and can cause harm to your teeth and gums. They can cause undue pain and tooth sensitivity, affecting your day-to-day existence more than you'd expect. 
They can also be too weak and are essentially ineffective at giving you that bright smile you were hoping for. When it comes to the care of your teeth, it is essential to take guidance from your dentist. While there are risks involved with whitening your teeth at home, teeth whitening is safe, especially if you work with your dentist, who is well-versed in professional teeth whitening. Our team understands the intricacies of a successful teeth whitening treatment, enabling us to use the best professional teeth whitening for your individual needs.
Your Clemson, SC, dental experts at Carolina Oaks Dental Care can prevent you from bleaching or burning your gums, which is a typical result of a faulty whitening kit. Additionally, an experienced professional can ensure that any fillings, crowns, or veneers on your teeth match your new, bright smile and can prevent splotchy-looking teeth.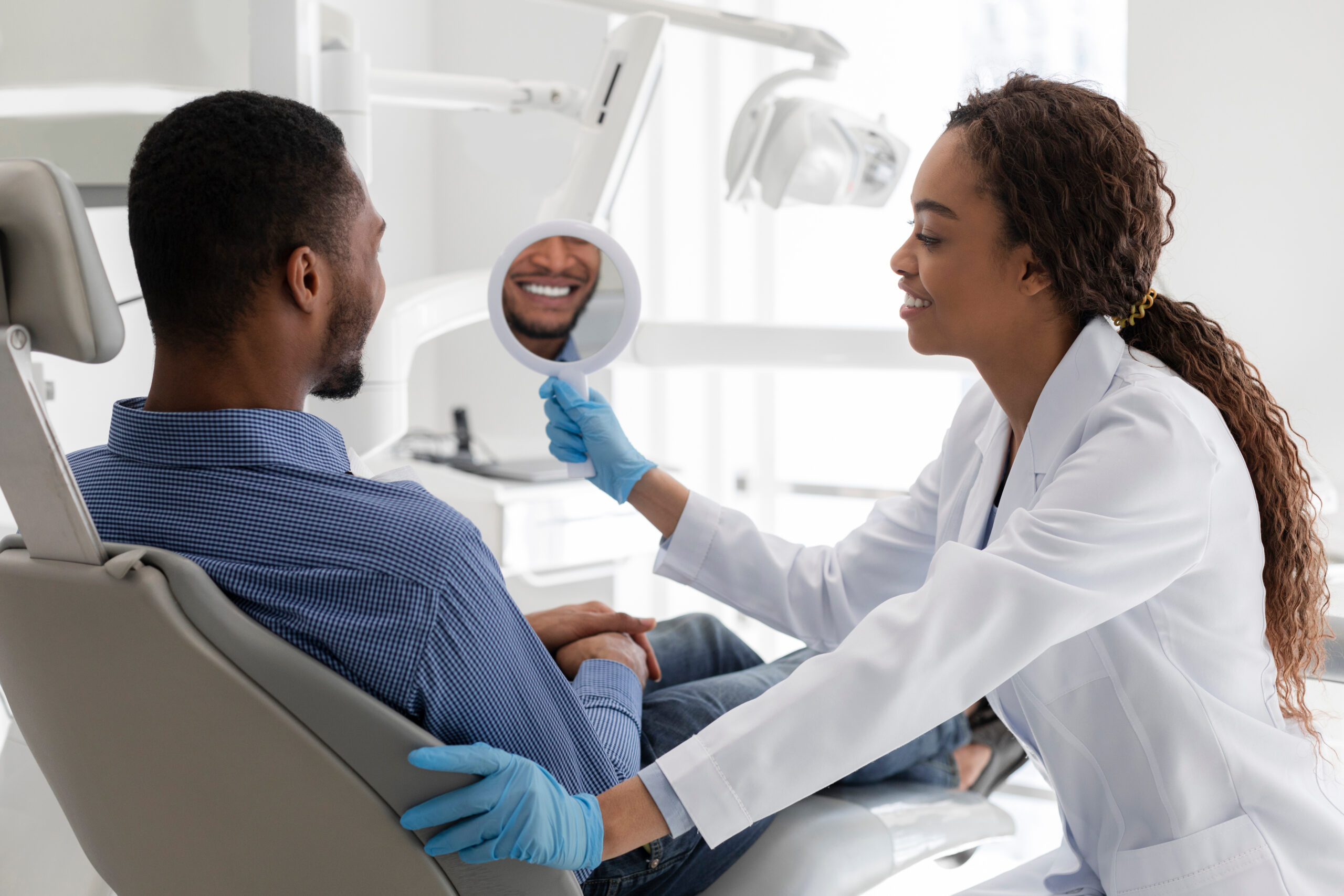 How long does teeth whitening last?
Like the causes behind your teeth being discolored, sustaining your whitened teeth varies with each patient. While many at-home teeth whitening kits can last a few months, professional dentist whitening can last up to two years. That being said, consuming things like coffee, tea, red wine or regularly smoking will decrease that significantly. 
How much does teeth whitening cost?
Professional teeth whitening treatment will eliminate even deeper-set stains and dramatically increase the brightness of your teeth in a single visit. While professional teeth whitening treatments vary with each patient, it's often a lot more affordable than you'd think. At Carolina Oaks Clemson Dental Care, we offer affordable, comfortable teeth whitening in Clemson, SC.
How do I find teeth whitening near me?
If you're in the Upstate and ready to have your teeth professionally whitened, Carolina Oaks Dental Care of Clemson can help! Click here to request an appointment. Our dentists have the experience to deliver outstanding care. We can take care of all of your oral health needs in one location, and with a focus on your comfort and satisfaction, we ensure achieving excellent oral health is a positive, stress-free experience.