Get that confident smile back with a natural looking partial denture customized just for you. Dental partials can also help you speak and eat more naturally by replacing the void left by missing teeth.
Request An Appointment

What are Partial Dentures?
When you have a missing tooth, your whole mouth suffers. With partial dentures, your dentist can help you improve the function and appearance of your teeth.
Partial dentures replace a missing tooth or a few missing teeth with a dental appliance. Unlike full dentures, partial dentures are used to replace a portion of teeth and not a full dental arch. Partials are removable plates with a replacement tooth that fits into the space left by your missing tooth or teeth.
Dangers of Ignoring Missing Teeth
Having a missing tooth or teeth affects your entire mouth and even your physical health. Avoiding dental solutions for your missing tooth can lead to the following issues:
Damage or deterioration of the Jaw bone
Facial muscles start to lack the support they receive from teeth and your face will begin to sag
Early signs of aging
Damage and decay spread to other teeth
Damage to your gums
Gum disease
Tilting and shifting of other teeth as they try to fill the space
Jaw pain
Immune system issues
Heart disease
The compassionate and experienced team at Carolina Oaks Dental Care will work with you to repair your teeth before disease or infections can spread. We know many people are frightened of tooth loss or embarrassed of their missing teeth, so we approach each dental issue with kindness and consideration. Our carefully constructed partials will restore beauty and function to your teeth.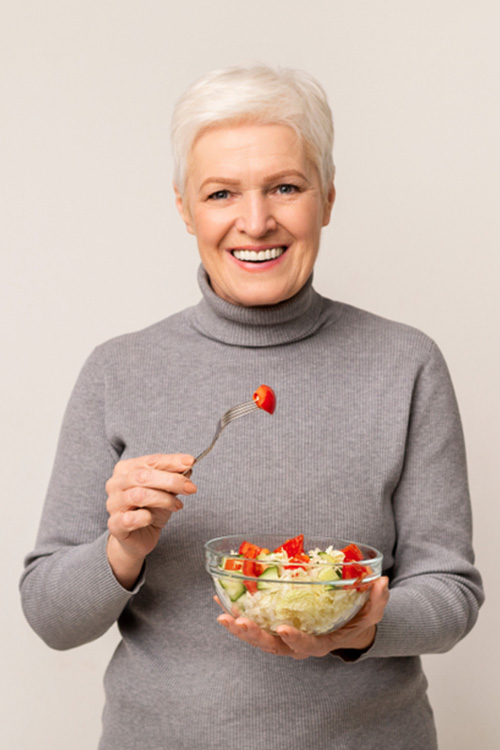 How Partials Work
Partials are placed inside your mouth and held into place by being attached to existing teeth. You can remove your partials when needed for cleaning or during sleep.
Partials are designed to perfectly fit the space left by your missing teeth. They provide much-needed support and pressure to your jaw to ensure continued health in your jaw bone. Partials allow you to eat, speak and smile more confidently and comfortably.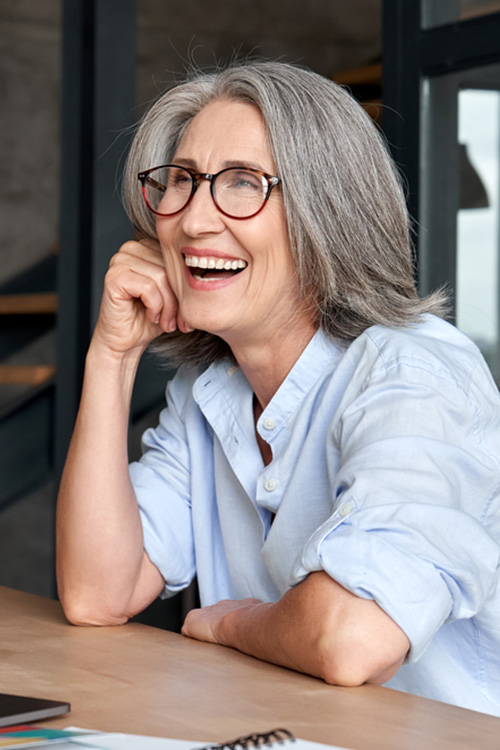 Crafting and Using Your Partial Dentures
Every patient is unique so every type of partial denture will need to be custom-made to suit the patient and fit their individual needs. At Carolina Oaks Dental Care, we believe in focused and individualized care for each of our patients. We will discuss every option and solution with you before we begin any course of treatment.
If you decide partials are the right choice for you, we will carefully work with you to perfectly design your partials and get them fitted as quickly and comfortably as possible.
The procedure for getting partials is simple and stress-free. At your first visit, our experienced dental team will make a detailed impression of your teeth that will be used to fabricate your removable partial denture.
When your partial dentures are ready, our friendly dental staff will bring you back in for your fitting. We will work with your busy schedule to make sure the appointment is convenient and timely. Our gentle dentists will take great care to ensure your partials look natural and fit perfectly. While it could take a small period of adjustment, your teeth will start benefiting from the new partials almost immediately.
If you have any concerns, questions, or issues with your partial dentures, contact your trusted dentist in Clemson, SC right away to make sure your partials are working properly and feel comfortable.