Cosmetic dentistry can enhance or restore your smile, so you can show it off with confidence. Our dentists will create a personalized treatment plan for stunning results.
Request An Appointment

What Does a Cosmetic Dentist Do?
An experienced cosmetic dentist provides aesthetic and structural improvements to the look and feel of your teeth. Any dental work that involves improving the appearance of your bite, teeth, or even gums, falls under the practice of cosmetic dentistry.
While cosmetic dentistry doesn't always involve correcting the operation of your mouth or teeth sometimes cosmetic dental care and regular dental care can overlap. This is why you want a professional, experienced, and accredited dentist helping you with every aspect of your dental care, cosmetic and otherwise.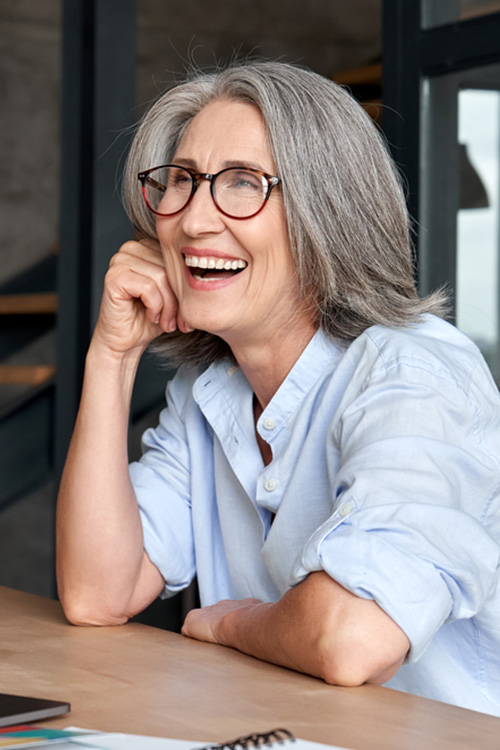 Cosmetic Dental Practices and Procedures Explained
Do you find yourself working to hide your teeth behind a tight-lipped grin?
Are you less than confident in your smile?
A personalized cosmetic dental procedure might be the answer. Here are just a few commonly practiced cosmetic dental procedures that will help your smile become something you love sharing:
Fillings with Natural Looking Results
For many years, filings were usually made from metal alloys that gave excellent protection. Unfortunately, they also were very visible and often made people self-conscious about their smiles. Modern technology created fillings that can offer you incredible strength and protection for your teeth while still offering natural looking results. Our gentle and experienced staff will work with you to create perfectly matched fillings that look great and keep your teeth safe.
Even the most beautiful smile can fade and become dull with age or stained from food or favorite drinks. With cosmetic dentistry, you can get a whiter and brighter smile with teeth whitening procedures. Our top of the line technology offers a healthy, safe, and reliable way to create a stunning smile. The kind and friendly staff at Carolina Oaks Dental Care provide professional teeth whitening services with proper supervision that will gently bring you the lasting results you are looking for.
Cracked teeth, gaps or crooked spaces in your teeth can make you want to hide your smile. These issues are easy to correct and improve with properly fitted veneers. In fact, customized veneers can fix cracks, gaps, and crooked spaces in your smile while also making them brighter and whiter. Veneers are very thin cases that are placed on top of your natural teeth. Usually made of porcelain, veneers are ultra-tough, long-lasting and create a beautiful natural looking smile that will last a long time. The entire process is simple, easy, and painless in the hands of your trusted cosmetic dentist in Clemson, SC.
Occasionally there are cracks or chips that not only lower your confidence but are also damaging to your dental health. When you have an issue that is threatening the health and stability of your tooth, a dental crown might be needed to correct and improve the look and feel of your tooth. Our gentle doctors and staff work with you to provide dental crowns easily that will fit you comfortably and last a long time.
The entire staff at Carolina Oaks Dental Care are experienced in providing efficient and effective cosmetic dental procedures with a personal touch. We make sure you feel comfortable and relaxed during each visit.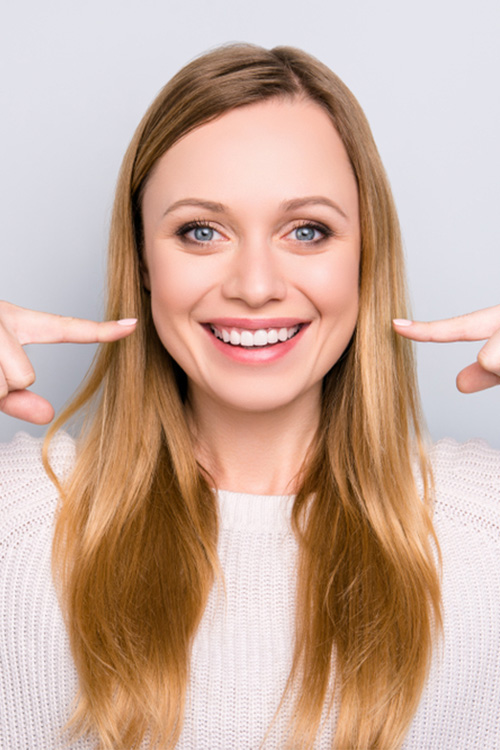 Designing Your Dream Smile
Sometimes you have strong, healthy teeth that simply have a few flaws. Maybe your smile is crooked or has a gap that makes you feel uncomfortable. If your smile is in need of a little fine-tuning or an entire make-over, Carolina Oaks Dental Care is here for you.
We will work with you to design your dream smile. Our staff will carefully go over every option with you and help you choose the perfect cosmetic dental procedure that best suits you and your continued dental health.
Once you've decided on your dream smile, you can sit back while we provide you with safe, gentle, and trustworthy cosmetic dental care in Clemson, SC.
We know you have a busy schedule, so we work with you to provide easily accessible care in a convenient location. Our office is less than five miles away from Clemson University, at 1000 College Avenue in Clemson, SC, so you can get brighter teeth without going out of your way.