A Brighter Smile For Brighter Days
Are you looking for an experienced, trusted dentist in Clemson, SC? Carolina Oaks Dental Care has you covered! Our knowledgeable, compassionate dentists and team deliver high quality, comprehensive dentistry with a gentle approach.
Request An Appointment

Carolina Oaks Dental care of Clemson
Full-Service Dentistry From Our Family to Yours
At our dentist-owned and led practice, we offer general, restorative and cosmetic dentistry, as well as emergency services, in one convenient location. We pride ourselves on delivering outstanding care and an experience to match. With modern technology and a focus on your comfort and satisfaction, our team makes achieving excellent oral health positive and stress-free. Give us a call to schedule an appointment with a Clemson, SC dentist today!
Learn About Dental Services
Our dentists and team have the training and knowledge to take care of all of your oral health needs under one roof.
Meet the experienced and friendly doctors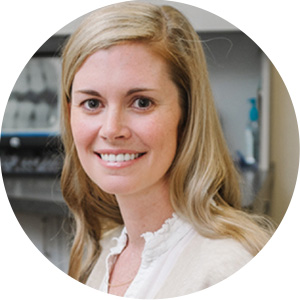 Dr. Molly J. Netzler, DMD
Dr. Netzler grew up Summerville, and was exposed to dentistry early in life by her father, Dr. Tom Jeter, who is a general dentist in North Charleston. She received her Bachelor of Science in Biochemistry at the University of North Carolina at Chapel Hill, and then attended dental school at the Medical University of South Carolina. While in dental school, she was chosen to be one of fifteen dental students nationwide to train and do research in dentistry at the National Institute of Dental and Craniofacial Research in Bethesda, MD. Since graduating, Dr. Netzler has completed over 200 hours of continuing education, including the training to become Invisalign certified. She has since enjoyed the opportunity to enhance her patients smiles through straightening teeth. She is also a member of several national and local dental organizations including the American Dental Association, the Academy of General Dentistry, and the Occlusal Study Club. Dr. Netzler and her husband, Peter, have a son, Ford, and a girl, Grayson.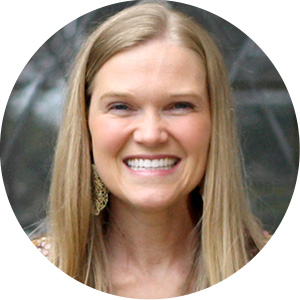 Dr. Tait G. Carpenter, DMD
Dr. Carpenter grew up in Summerville, SC before heading to College of Charleston to study biology. After graduating, she was fortunate enough to stay in Charleston and attend the Medical University of SC for dental school. There she met her husband Matt. After they graduated, he joined the US Army and they were stationed in Savannah, GA. His retirement from the Army in 2015 allowed them to choose the beautiful South Carolina upstate as their permanent home. Dr. Carpenter loves all facets of general dentistry and treating people of all ages. Most recently, her continuing education has focused on teeth straightening, cosmetic dentistry, and treatment of TMD. Her 4 children and 2 dogs keep her busy at home.
Dr. Stephen Parker was a long-time resident of Summerville, but is very excited to relocate back to the Upstate and be near his alma mater Clemson University. He attended Clemson University and received his B.S. and doctorate in microbiology and molecular medicine. After a successful career in pharmaceutical research and development, Dr. Parker made the decision to pursue his childhood dream of becoming a dentist. Dr. Parker earned his Doctor of Dental Medicine from the Medical College of Georgia. He worked several years in Augusta, but he returned home to Summerville in 2015.
Dr. Katie Sino earned her Doctor of Dental Surgery degree from New York University College of Dentistry. Her continuing education includes 150+ hours focused on implantology. She received a dental implant fellowship certificate issued jointly by NYU and DentalXP. Dr. Sino joined Oconee Dental Associates in 2019. Now, as a West Union, SC dentist, she loves interacting with patients of all ages and giving them a smile they can be proud of.
Providing Dependable Dental Services In Clemson, SC
Carolina Oaks Dental Care offers exceptional dental care with a gentle, patient-focused approach and convenient locations. We know seeing the dentist can be difficult for many people, so we strive to make it easy and comfortable for all of our patients. With efficient and dependable care in a comfortable and enjoyable setting, you'll look forward to your visits. Call us today at 864-654-6700 to schedule your appointment and we will ensure that you leave with a smile every time.
Request An Appointment
Rave Reviews From Our Happy Patients
"The staff in this office is very friendly. They take good care of me and get me
back quickly every time I go in for an appointment. Dr. Workman is wonderful. He is such a great dentist who always takes the time to make sure that my teeth and me are taken good care of! I would recommend this office and dentist to everyone!"

Amber W
"Great dentist office in awesome location…staff is extremely nice, professional, and accommodating. Would definitely recommend this office to anyone looking for a new dentist."

Mike W
"I am so happy I decided to pick Carolina Oaks as my new Dentist! They are so friendly. If you need a new dentist, go here! You won't regret it!"

Lauren G
"I was very impressed with how friendly and helpful everyone was. I love the location, its very convenient to where I work so making it very easy to visit during my lunch hour. Just a great experience, would definitely recommend."

Scott M
"After moving around the country the last few years I am embarrassed to admit making time for dentist appointments was not a high priority. I went in for a check up and cleaning today and they made me feel very comfortable and welcome. My cleaning was more than a bit over due and I was expecting to be very sore after. Just the opposite, she was very gentle and understating of my procrastination. I made my next appointments with no hesitation. Pleasant experience and that says a lot when it refers to a dentist appointment."

Michele Z
"Couldn't be happier! The staff are so friendly and personable; appointments are quick yet thorough. The best service I've ever received at a dentist office."

Jenni C