About Our Dental Practice
At Carolina Oaks Dental Care in Clemson, we provide comprehensive dental care with a personalized touch. We understand that every patient and every family has unique circumstances, so we are happy to tailor our care to your needs. Healthy and happy smiles are our priority, so we take the time to get to know every patient and make sure you are always comfortable in our care.
From the front desk to our hygienists and dentists, every member of our staff is here to help you. We love the Clemson area and are dedicated to providing the very best dental care to our community of neighbors, in a comfortable and relaxed setting. When you're here, you are part of our family!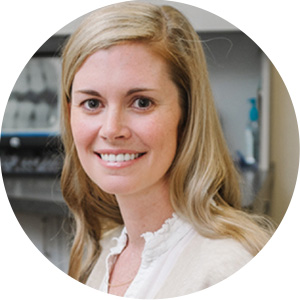 Molly J. Netzler DMDDr Netzler
Growing up in Summerville, Dr. Molly J. Netzler learned a love for dentistry early in life by watching her father, Dr. Tom Jeter, provide patients with dental care in North Charleston. She received a Bachelor of Science in Biochemistry from the University of North Carolina at Chapel Hill and continued her studies in dentistry at the Medical University of South Carolina.
During dental school, Dr. Netzler was honored to be chosen for the specialized group of dental students invited to study at the National Institute of Dental and Craniofacial Research in Bethesda, Maryland. She was one of only 15 students from across the nation to be chosen for the prestigious program.
Since her graduation and certification, Dr. Netzler has continued her passion for learning new dentistry techniques and technology by completing over 200 hours of continuing education. This includes training to become a certified Invisalign provider. She has thoroughly enjoyed enhancing the smiles of her patients through this incredible technology for straightening teeth.
Dr. Netzler is also a member of several national and local dental organizations, including the Academy of General Dentistry, the American Dental Association, and the Occlusal Study Club. Dr. Netzler loves the Clemson community, where she lives and works with her husband Peter, their son Ford, and their daughter Grayson.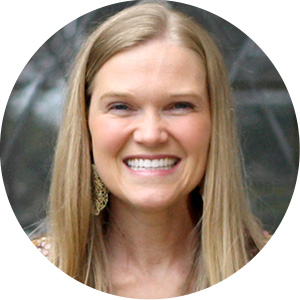 Dr. Tait G. Carpenter D.M.D.
Dr. Carpenter grew up in Summerville, South Carolina before heading to the College of Charleston to study biology. After graduating, she was lucky enough to stay in Charleston to attend the Medical University of South Carolina for dental school. In Charleston, she also met her husband Matt, who joined the US Army after graduation. After being stationed in Savannah, Georgia, Matt's retirement from the Army in 2015 allowed them to choose the beautiful South Carolina Upstate as their permanent home. Dr. Carpenter loves all facets of general dentistry and treating people of all ages. Most recently, her continuing education has focused on teeth straightening, cosmetic dentistry, and treatment of TMD. At home, Dr. Carpenter's four children and two dogs keep her busy.
A Dental Practice for the Whole Family
As a general dental practice, we are pleased to provide dental healthcare for every member of your family. From your child's first dental visit to your routine dental cleanings and occasional fillings—we provide individualized care for all of your needs.
We emphasize a preventive approach to dental health, so regular visits for teeth cleaning and fluoride treatments are a critical part of keeping your family protected from tooth decay . When restorations are needed, we make sure you are comfortable during your appointments for dental fillings and endodontic treatments, such as root canals. For more advanced dental work, such as crowns , bridges , and dental implant restorations , we take every step to ensure your dental solutions are durable and fit comfortably in your mouth.
Many of our patients take advantage of our cosmetic dentistry treatments to brighten and beautify their smiles. We are also available for dental emergencies when they arise. Nothing is as stressful as a dental crisis, so we offer emergency services for all our patients so that you can get back to your life as quickly as possible.
Patient-Focused Dental Care
As oral health providers, our job is more than cleaning and restoring teeth; our job is to make you smile. We view every patient as a partner in health and aim to educate and inspire you and your family to form lasting habits for dental and overall well-being. We know everyone comes to us with differing life circumstances and dental histories, so forming a personal relationship requires trust and communication. We want you to be comfortable before, during, and after your dental appointments, so we can continue to work together for your health.
Call us today at 864-654-6700 to make an appointment with Dr. Carpenter or Dr. Netzler in our Clemson, SC dental office. We look forward to caring for all of your family's dental and oral health care needs!